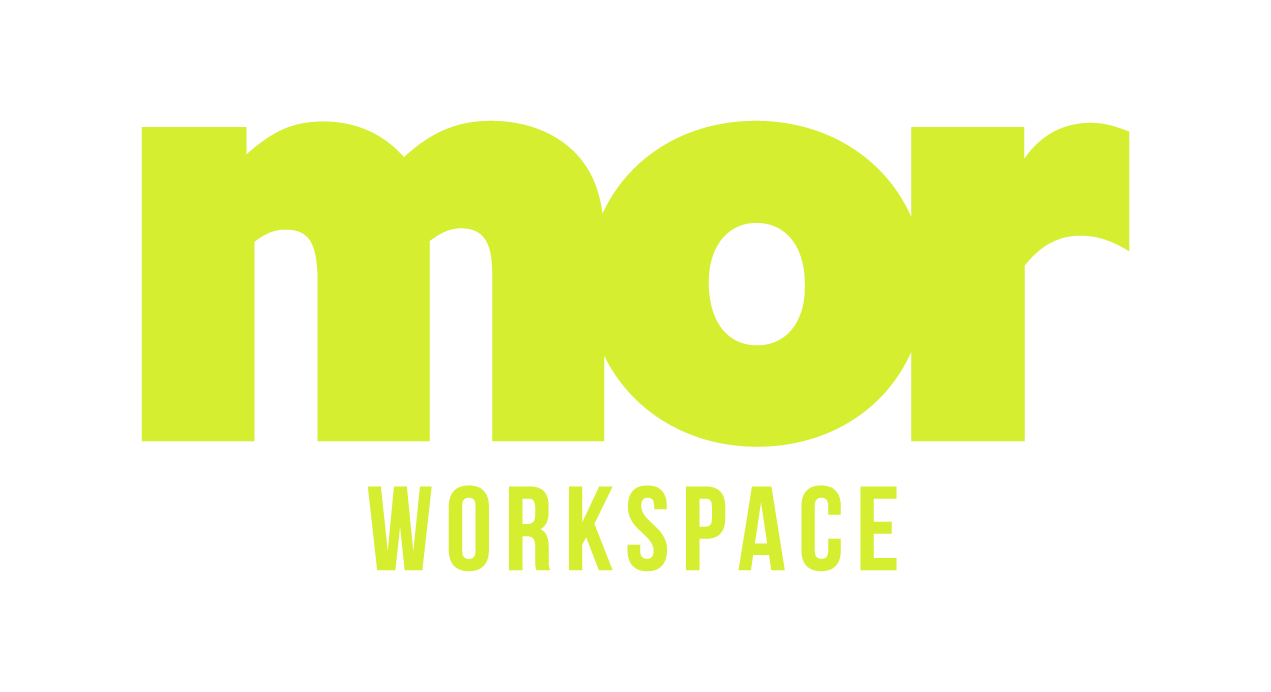 PLEASE SCROLL DOWN
MOR 

work

space
"Sometimes, big ideas need big spaces – welcome to Mor Workspace"
Here at Mor Workspace, we offer a variety of creative spaces to suit you and your business needs. Whether it's you and your big idea, your thriving small business or an ambitious 100-strong workforce, Mor Workspace has something for you. 
Our spaces allow you to create, connect and collaborate with other like-minded entrepreneurial individuals. Whether it's a co-working desk you're looking for, a private office, a meeting room or space for your event, Mor Workspace can cater to your needs.
Our mission is to 'work hard and play hard'. With its stunning beaches, quality surf and vibrant local culture, where better place to do it than Newquay! 
Important – Covid-19 Update
Mor Workspace re-opened on June 1st after a period of closure, during locked we took the time to carry out some important upgrades around the building which has and will continue to ensure the safety of our members is the highest priority. We are currently only taking bookings on a minimum of 1 working week due to our deep cleaning schedules, we are also asking all members/ visitors to wear a mask when moving around the building.
Our community throughout this difficult period has been incredible and provided a network of support to each other when times have been tough. If you are looking to become a member here at Mor Workspace please don't hesitate to get in touch at grace@morworkspace.co.uk . You can also find out more information about our Covid-19 upgrades on our new page HERE  
Take care and stay safe!
MOR CO-WORKING MEMBER FRANCES HOUGHTON MBE, LAUNCHES BOOK CELEBRATING HER 21 YEAR OLYMPIC CAREER!
Check out the full article HERE
WHY CHOOSE MOR?
MEMBER BENEFITS
FREE Ample Onsite Parking
FREE Superfast & Secure Wi-Fi
Shared Kitchen with Complimentary Tea, Coffee, Biscuits and Fruit
Indoor & Outdoor Breakout Areas
Stylish Office Space & Bespoke Furniture
24/7 Virtual Receptionist Facility
Onsite Shower Facilities
Disabled Toilet & Access
Secure Bike Storage
Surf Board & Wetsuit Storage
Surf Changing Room
Outdoor Table Tennis Tables & Seating
WHY CHOOSE MOR?
CHARGEABLE MEMBER BENEFITS
Fortnightly Car Valet Service
Regular Visits from Food & Barista Vans
Onsite Meeting & Conference Space
Printing & Scanning Facilities
Personal Mailbox Service
Storage Lockers and Drawers
Regular Fitness Classes
VOIP Phone Line Service
PRESS PLAY TAKE A LOOK AROUND
Explore with our 3D interactive walk through!
a creative place to work
Get in Contact with us today to find out more, about MOR:

Mor Workspace, Treloggan Lane, Newquay, Cornwall TR7 2FP
Call: 01637 871244
Email: info@morworkspace.co.uk
MOR LOCATION
Fistral Beach – 7 mins drive
The Gannel – 5 mins drive
Newquay Town Centre – 8 mins drive
A30 – 15 mins drive
Newquay Airport – 20 mins drive
Newquay Train Station – 8 mins drive
Just 7 mins 
FROM THE BEACH